Challenge
•    Offering tourists the best hop-on hop-off tours on the red open-top double-deckers in capital city of Wales and its suburbs.
•    Discover Cardiff castle, dive into the heart of the city's outstanding bay and then back to the bus to enjoy the city centre. 
•    Considered one of the top ten shopping destinations in Great Britain, it is bound to appeal to lovers of fashion, interior decorating and shops of all kinds! 
24
hour valid ticket with unlimited hop-on hop-off access
1
language (English) for audio commentary + local guides
Solution
Discover the city in a different way over 24 hours. This is the challenge just accepted by Tootbus Cardiff. Our visitors discover the majestic city of Cardiff from the top floor of our sightseeing buses.
Tootbus Cardiff can even organize weddings, birthdays, or other private events on the iconic red buses.
It's never been easier to locate the nearest bus stop thanks to the Tootbus app.
Let the city surprise you!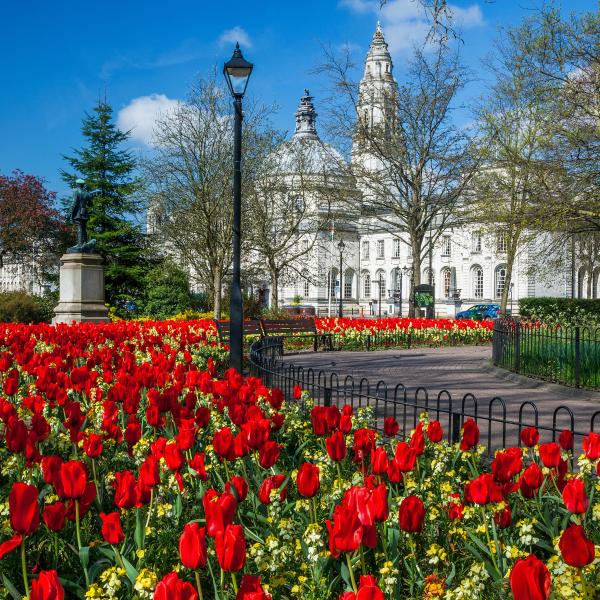 « Kevin the guide was amazing, informative and so funny. He really made me and my best friends' day. We felt bad having to hop off but were thrilled when we boarded an hour later and saw him again! Had a blast!»